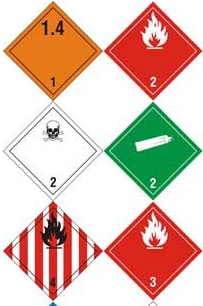 Overland intermodal transport of dangerous goods is governed by the RID and ADR regulations. All goods allowed to be transported under these regulations (see attached document) can be sent within the organization Mercitalia Intermodal, with some exceptions that must be checked with the qualified office.

With intermodal system and services of Mercitalia Intermodal it is possible to transport dangerous goods under high safety conditions for people but also for the environment, the means of transport and the equipment. Numerous and repeated checks during the different phases of intermodal transportation guarantees conformity with best standards set at European level.

Moreover, use of the railway system for part of the transportation allows important savings in terms of cost, time and often also in bureaucratic formalities.